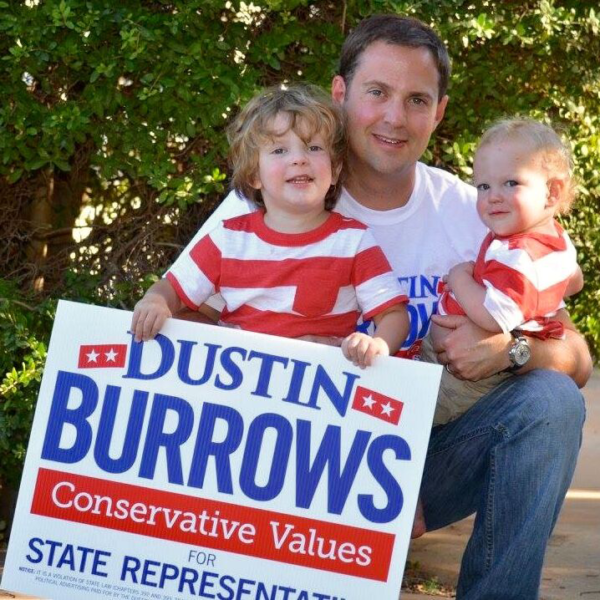 FROM THE desk of Dustin Burrows



A note from Elisabeth 
My name is Elisabeth Hause Burrows and I am mother to our three (very active) young boys. Thank you for visiting the Burrows4Texas website, I hope you enjoy learning about what Dustin is up to in the 86th legislative session. Month to month, I'll offer some informal thoughts on Dustin's service as a legislator, husband, and most importantly, as the father of our family.
God Bless You,
Elisabeth
Support the Campaign
Support the Dustin Burrows campaign and make a contribution today!